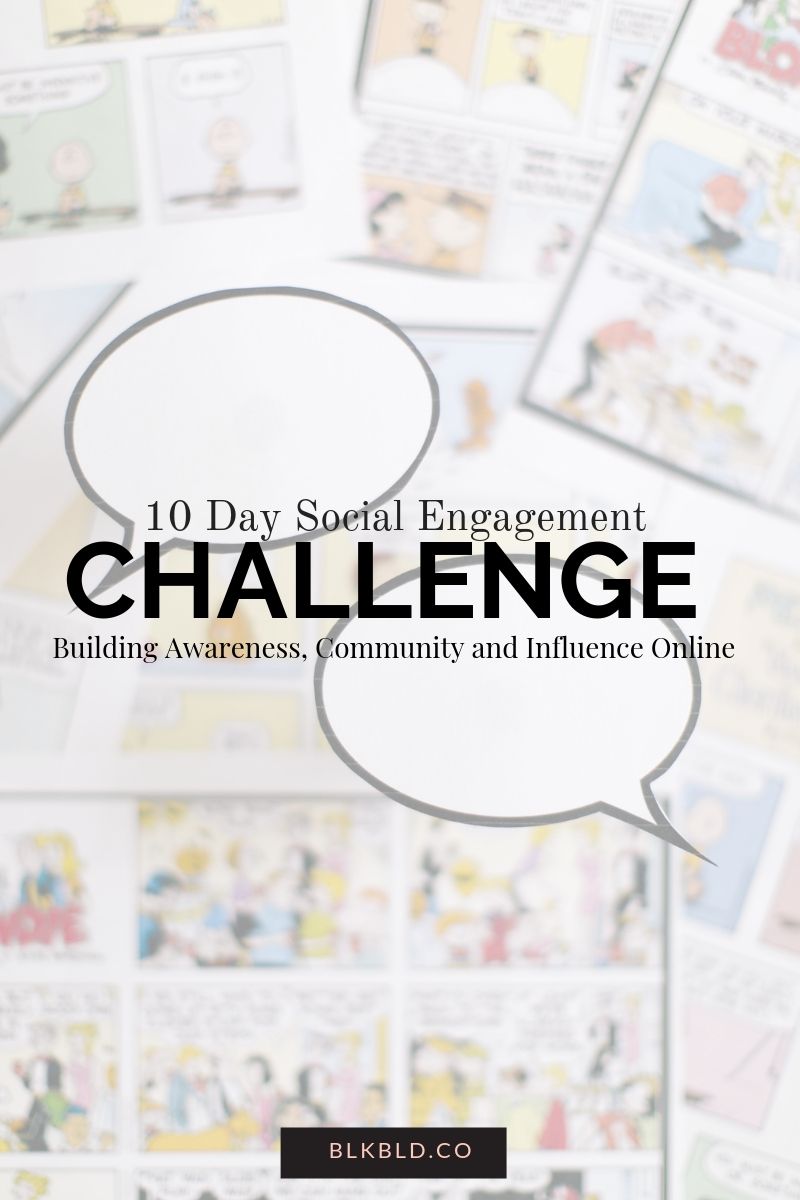 10 Day Social Engagement Challenge
In Gary Vee's article "The $1.80 Instagram Strategy to Grow Your business or Brand" he walks through 3 steps he has used to grow his engagement on social platforms.
These steps will help you build awareness, influence and connect with and build an online community.
"The truth is, the way to win on social media is to actually be social. The number of Instagram followers you have means nothing if you can't build a community of like-minded people who care and engage. The only real way to do this from scratch is to become part of the conversation." – Gary Vee
People do business with those they know, like and trust. So, rather than being forceful or pushy about your business venture, taking time to start the conversation, build the community, and the influence, will ultimately help you create the brand evangelists you are yearning for.
For the next two weeks, you will be leaving your personal .02 cents on the top 2 trending Instagram posts for 10 different hashtags relevant to your brand or business every single day. To ensure you don't forget your current community, you will also be leaving your .02 cents on 2 to 4 posts on your current followers content, every single day.
By the end, you will have connected with and started conversations with those in a specific category, niche or industry you want to become a part of. This challenge will allow you to build influence and a community by merely, starting conversations.
Here's the strategy broken down into 4 simple parts.
Step 1 – Know Your Ideal Client
First thing's first – you have to know who you serve and understand their likes, dislikes and how your business and/or brand will help them achieve success.
This worksheet walks you through the demographics and psychographics of your ideal client. Knowing this information will allow you to create the community where your ideal clients resides.
Don't skip this step. Click here to download the Ideal Client Profile Roadmap.
Step 2: Finding the Best Hashtags to Follow Related to Your Brand, Business
Now that you understand who you are serving, time to engage with them.
Gary Vee's blog for this step is summarized below –
The first thing you need to do is identify the 10 most important/relevant hashtags in your field.
The best part about the IG algorithm is that once you find a hashtag, the platform will identify and recommend other related tags in your industry or niche.
Search for both popular hashtags and lesser known hashtags.
Spend about 20 seconds scrolling through the top 2 posts of each hashtag.
When you find a hashtag, or better yet a post, the first thing you need to do is identify who that person is. Click on the post, identify the account, read their bio, look at their profile, understand their likes, dislikes, and activity.
Then engage and leave your .02. Don't worry about the number of followers they have, views on their IG TV or likes on their posts. Every relationship has value. These people can all be part of your community.
Step 3: Leave Your Instagram Comment .02C
Gary Vee's blog for this step is summarized below –
Now that you've identified the top 2 posts for your top 10 hashtags, it's time to leave your .02.
This step is all about being social! Leave your thoughts on a post, IG TV or story. Share content you love with other friends by tagging them. If you see someone in the comments who has a question and you know how to respond, answer. Try to provide value where you can. When talking about value – providing value is how you can help solve the problem they are currently experiencing or haven't thought of yet.
This shouldn't take any more than 2 minutes per post.
You don't have to write a book or say something profound, you just have to engage and interact. Be authentic to yourself and the person on that post. Don't leave spam, or random emojis, the goal is to really connect and start conversations.
Step 4: Continue to Comment, Like and Engage on Instagram
It's as easy as that. It's .02 cents, on 2 posts for 10 hashtags, and 02 cents on 2 to 4 current followers' posts every day.
The better your .o2 is, the more valuable and authentic it is, the more you will grow your community.
Click below to download the Engagement Challenge Worksheet.