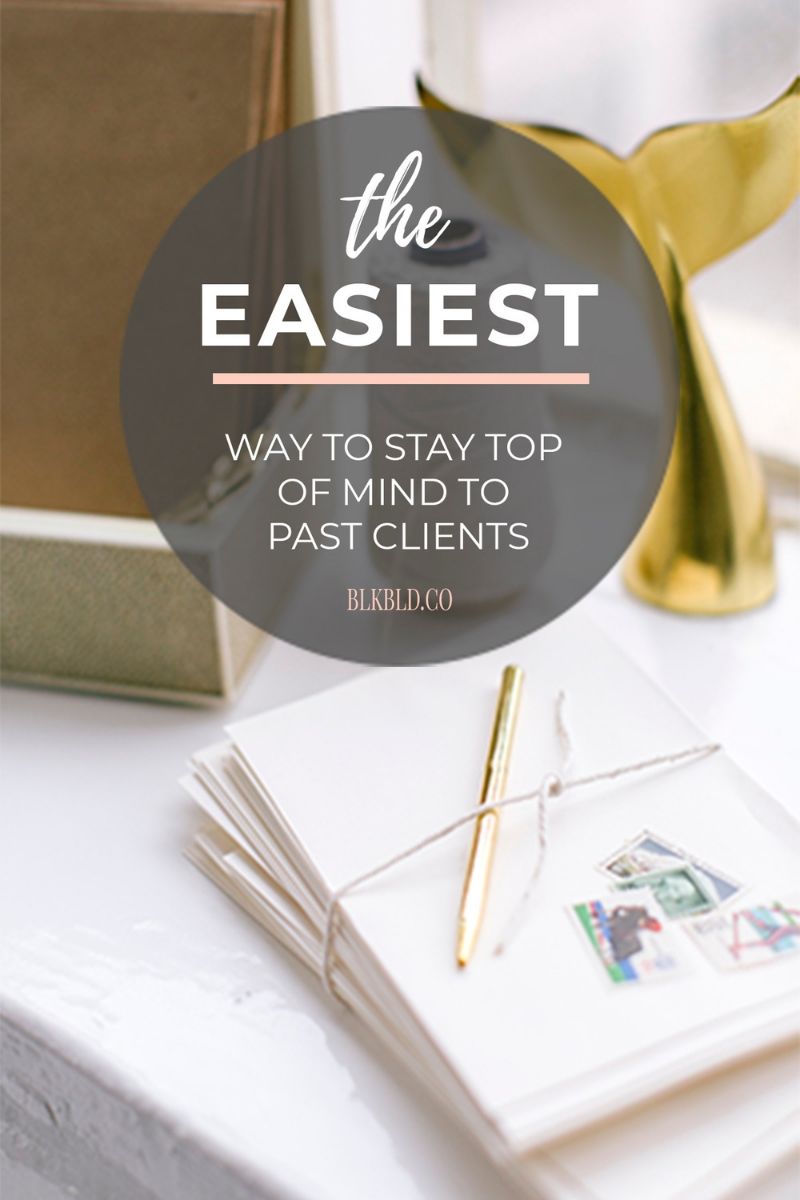 The Easiest Way to Stay Top of Mind to Past Clients
Stay top of mind with your past clients with unique gift ideas and repetition.
One of the most common practices when reaching out to past clients is through sending out gifts. Doing so and doing it on a regular basis is best practice to ensure you are staying top of mind.
However, I am sure you have noticed the gifts that we as business owners send to our past clients are becoming very repetitive.
WHY SEND OUT GIFTS
Sending out gifts can definitely help with repeat business and referrals. However, according to National Realtor's Association, repeat clients only make up about 25% of business for a Realtor. We believe that the reason this percentage is so low is because Realtors are not consistent with sending out gifts and because the gifts are predictable and not personable. Although not all business owners are in Real Estate, the gifting practice that Realtors have should be practiced in all industries if you want your brand to stand out and be top of mind.
WHEN TO SEND GIFTS
Many Real Estate agents send out gifts during key holidays such as:
Anniversary of Home Purchase
Although those holidays should continue to be celebrated, agents and business owners should also work to gift during odd holidays such as fourth of July or Valentines' day and during 'Life Events.' Life Events are events that change a person's status or circumstances, such as giving birth, graduation, or marriage.
Add your client on facebook or LinkedIn, these social media platforms notify you when a major life event happens to your client. Sending out gifts, or cards congratulating your past client on her graduation will be even more impressive than the standard Holiday card. Work to be attentive on what key life events are happening to your past clients.
WHAT GIFTS TO SEND
Now, what to send? Below are a few websites with unique gifts you're past clients will love!
Bloom

– Send out flowers with fast delivery
Gyft

– Send out Gift Cards, accumulate points and send out more gift cards
Bond.co

– Hand written letters can go a long way – compose a message and have a handwritten letter sent out to your client – a personable way to stay top of mind.
Greetabl.com

– Create customizable gift boxes filled with gifts that you know your client will enjoy and use. Use this link and get a 15% OFF Coupon.
Giving gifts that are customized and have a personal touch like the greetabl boxes or bond.co will go a long way. Try to gift items that are not only used once and put away forever – shoot for something they will use on an ongoing basis. The more you can strive to bring unique and individuality to your gifts you are providing, the better results you will see.
REPEAT
Last but not least, track your touch points. The key to staying top of mind is repetition. Try our Real Estate Planner and start track your touch points today. If you are not in Real Estate, don't worry, you can still use this free tool. We are working on a planner for 2020 that will work for all business industries.