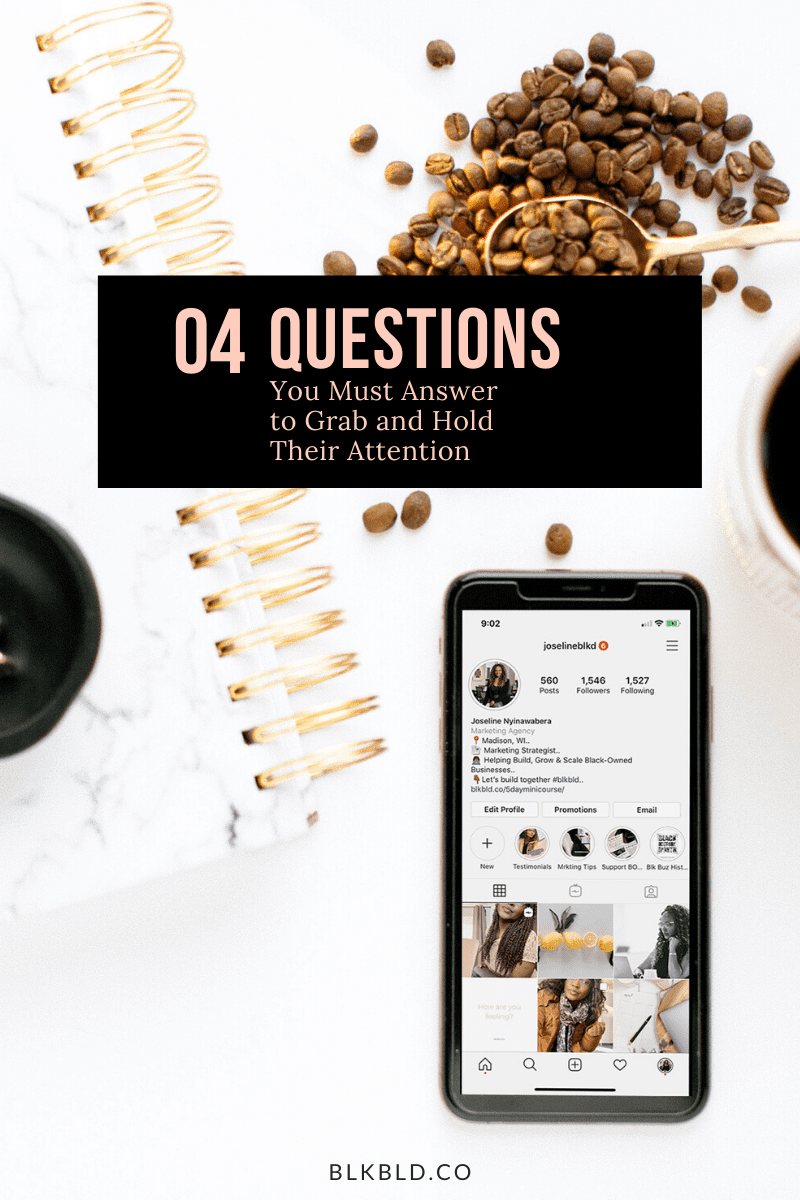 The 4 Questions You Must Answer to Grab and Hold Their Attention
One of my favorite marketing/branding/copywriting gurus, Donald Miller, always says…
"when you confuse you lose".
Meaning, when people can't figure out who you are, what you sell, what problem you solve, and your solution…they literally go on to the next website, scroll past your feed, or they unfollow you.
Having many passions myself, this can be hard, but really take time to hone in on what you do, and focus on answering the following 4 questions. Then add your answers to your website, your social media, and all your marketing collateral (any printed flyers, business cards, advertisements, etc.).
That way, when your potential client lands on your website, reads your marketing material and social media bio, you are able to answer the questions they are secretly asking.
To get and grab their attention, answer the following 4 questions:
Who are you?
What do you do? Or What do you offer?
How will it make my life better?
What do I need to do to buy it? Or what do I do next?
Below is an example of how your Instagram Bio should read once you have answered those 4 questions.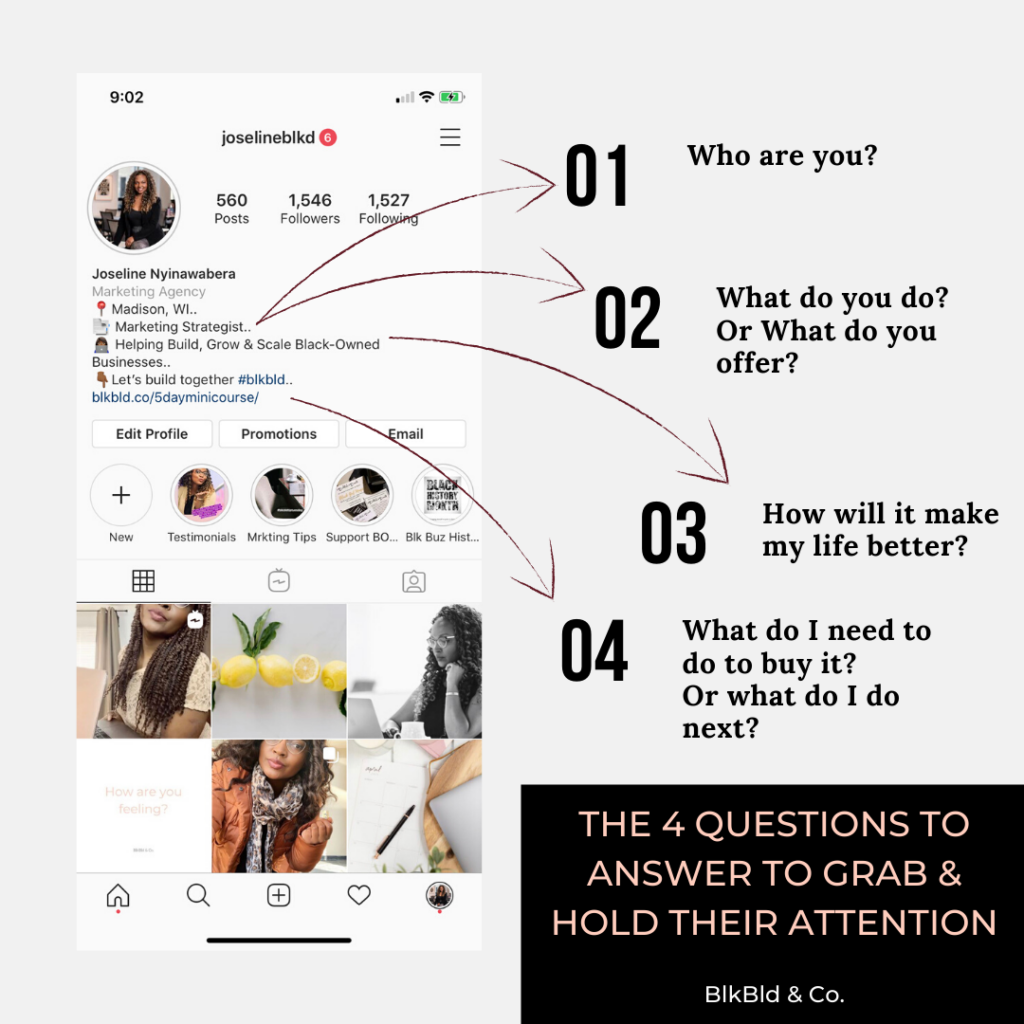 To understand why you should answer each of these questions, check out the latest IGTV Episode below.